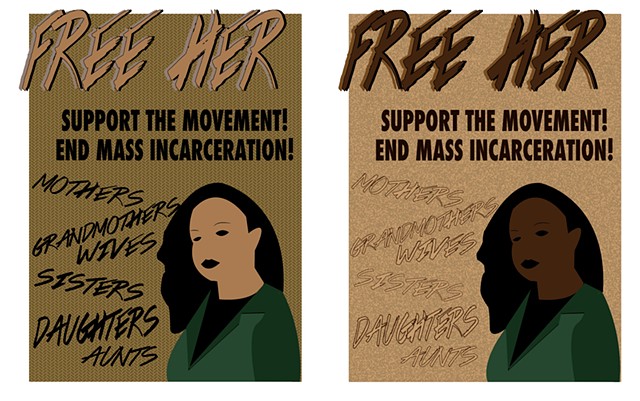 Power to the people from the strip clubs to the assembly lines, prison cells to food stamp offices.
creation /// collaboration /// education /// shared visions /// ---> radical culture & ideas towards a revolutionary future /// boston, ma
/// art, design, custom printing & embroidery by MJ aka Monica, often in collaboration with amazing revolutionary organizations & individuals— freelance/commission/print-trade/work-trade/labor-donated /// available for classes, workshops & skillshares


ARTWORK ON THIS PAGE BY BAD COMRADE & ORIGINALLY CREATED FOR: Families for Justice as Healing, an organization by and for incarcerated and formerly incarcerated women and girls and women with loved ones who are locked up. They are working to end the incarceration of women. Follow their work HERE.